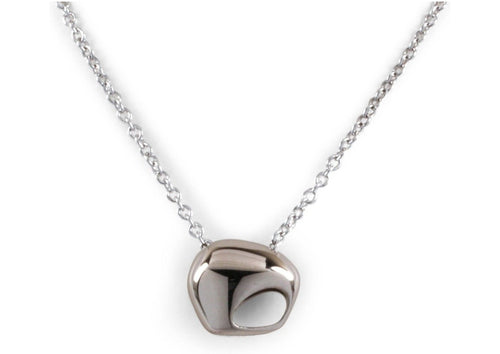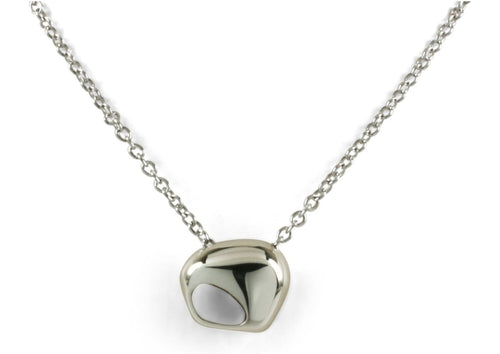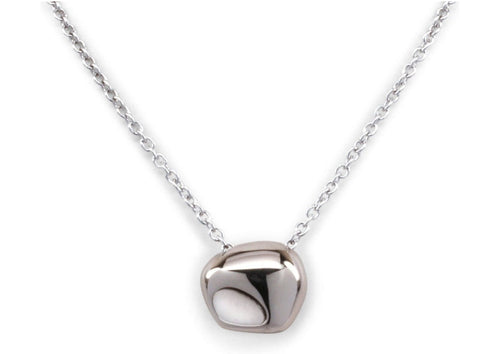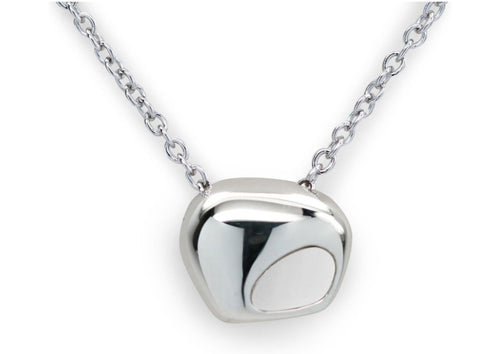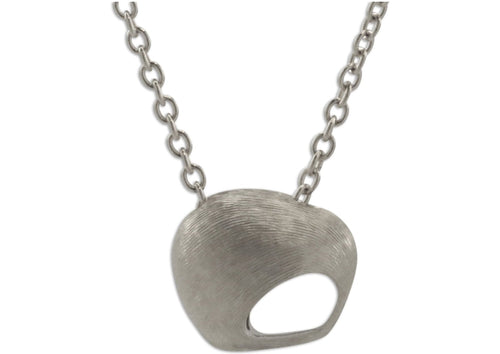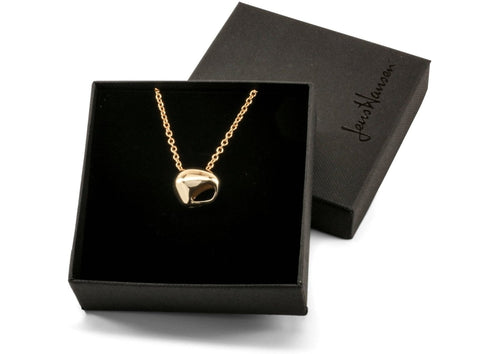 New Zealand's "Little Black Dress of Jewellery"
The solid gold kiwi pendant fits any wardrobe and style. It's perfect for a trip to the café, a night out with friends, or even for a walk down the red carpet!
It's that rare versatility that makes the Golden Kiwi the Little Black Dress of Jewellery and an ideal gift for a loved one.
Everyone deserves to have that precious piece of jewellery they can proudly wear anytime. Get your Golden Kiwi now.
White Gold
White gold contains the same amount of pure gold as yellow gold, with the addition of precious platinum, to naturally filter most of the natural yellow colour. Unlike many commercial jewellers we prefer not to coat our white gold jewellery by electroplating with rhodium metal. This means that there is less maintenance required and there is a natural color difference between the 9ct and 18ct versions.
Choose 18ct white gold for maximum gold content and lifelong durability. Get 9ct white as the best solid white gold option on a budget.
The story of The Golden Kiwi pendant
Our customers often ask us for something distinctively Kiwi. So we decided to create an elegant and wearable design that combines our national symbol with the distinctive Jens Hansen sculptural style.
This timeless jewellery icon suits everyone no matter what they are wearing or doing, so we've nicknamed it "New Zealand's little black dress of jewellery".
'The Golden Kiwi' is also a play on another Kiwi icon, being the name of our national lottery from 1961 to 1989.
Bringing Kiwi back to our region.
*We are proud to support the Brook Waimarama Sanctuary Trust. Sponsorship from Jens Hansen ensures a percentage of proceeds from the iconic Golden Kiwi jewellery line goes into the Jens Hansen Kiwi Establishment Fund to support the re-introduction of kiwi into the fenced sanctuary. 

As worn by HRH The Duchess of Cornwall
In November 2015, on the occasion of her visit to Nelson, the Mayor of the city gifted The Golden Kiwi in 18t Yellow Gold to Her Royal Highness The Duchess of Cornwall.
About The Golden Kiwi pendant
The Golden Kiwi pendant is a beautiful stylised interpretation of the national symbol of New Zealand, the rare flightless Kiwi bird.
It is handcrafted from solid (NZ-sourced) 9ct or 18ct yellow, white or red golds. It measures 15mm wide x 13mm high.
In addition to our classic high polish finish, for our 18ct gold Kiwi's we are able to offer a hand-textured finish option.  A textured finish diffuses light rather than reflecting it producing a quite different yet versatile appearance.
The necklace chain is strong without being too heavy and is also made in New Zealand in the rolo style (a round cable link). Available in 45cm (18").
Each Golden Kiwi has its gold carat hallmark, and the Jens Hansen and New Zealand-made hallmarks.
The Golden Kiwi is a registered New Zealand design - NZ Design Registration No. 420559.
Enquire about a custom design
Questions and answers relating to The Golden Kiwi
Free Shipping for Orders over NZD $449
Any order whose total value (including NZ GST if applicable) exceeds NZ$449- or equivalent qualifies for Free Shipping (using either standard Courier in NZ or Fedex International Priority outside of New Zealand) which will be automatically applied during the Checkout process.
Read more about our free shipping
Lifetime Workmanship & Satisfaction Guarantees
Jens Hansen offers a return to studio lifetime workmanship guarantee on our jewellery. This means that if in the unlikely event a workmanship defect is ever discovered, we will replace or repair the item. The item needs to be returned to our studio for assessment and repair and the guarantee does not cover wear and tear, accidental or consequential damage.
Read more about our lifetime guarantees