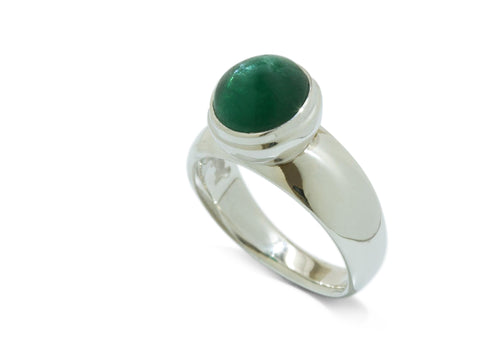 Sterling Silver ring with Green Apatite
Sterling Silver Contemporary Style Ring with a 9mm Round Apatite Green Cats Eye Cabochon in a Bezel setting. The stone in this design has a special feature called Chatoyance (sha toy an see) from 'oeil de chat' cats eye. Dense tiny rutile inclusions, likened to the sheen off a spool of silk, cut en cabochon to show off best effect.
We would love to Remake this for you in your choice of Gemstone, please Enquire Now.

Email us about a custom design
Enquire about a custom design