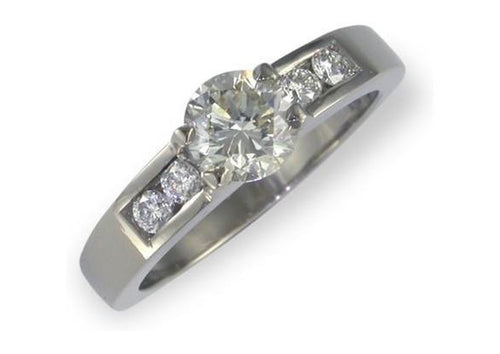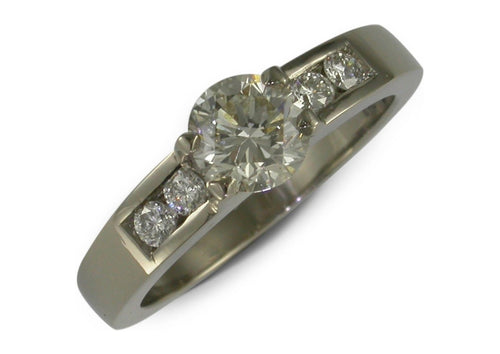 This platinum ring features a beautifully brilliant diamond set into a four prong setting above four superb round cut diamonds in a channel setting. The solitaire diamond is .70 to .75 carat, and is an ideal cut stone for maximum fire and a blazing display. Each channel diamond is brilliant cut, the many facets simply adding to the allure of this ring.
Specifications
Metal type: Platinum, 950.
Settling style: Four claw with side channels.
Stone type: Diamond
Stone shape/cut:  Round faceted Brilliant cut.
Stone quantity/size: One 5.5mm .75ct and Four 2mm .05ct each. .95ct Total Diamond weight.
Band style: Flat profile with slightly rounded edges.
* View our 18ct yellow Gold version, Here.
*The price shown is a guide only. Final pricing will depend on finger size, metal prices and quality of stone desired.
Email us about a custom design
Enquire about a custom design