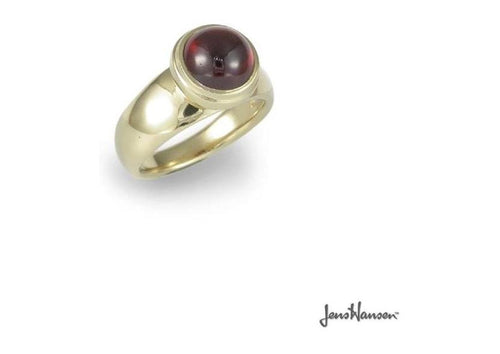 Designed by Jens Hansen, this stunning 9ct yellow gold ring with a round red garnet will glow on your finger like fire. It's a bold ring with broad yellow gold band, setting off the fire in the red garnet. The stone is set in a gold casing to hold it securely in place.
Specifications
Metal type: 9ct yellow Gold, 375.
Settling style: Bezel.
Stone type: Natural Garnet
Stone shape/cut: Round Cabochon cut.
Stone size: 8mm.
Band style: Rounded wide profile with taper and comfort cuve.
Email us about a custom design
Enquire about a custom design