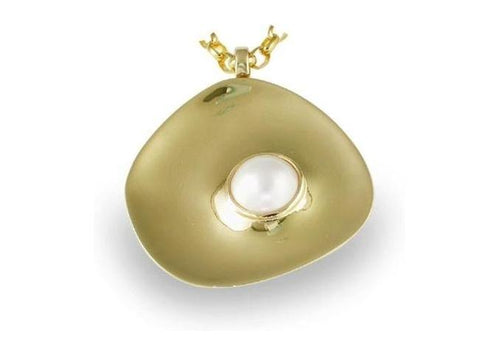 Mabe Pearl Necklace, 9ct Yellow Gold
Organic 9ct Yellow Gold Shell Pendant, bezel set with a Natural Cream Mabe Pearl.
Specifications
Metal type: 9ct Yellow Gold, 375.
Stone Type: 12mm Round Cream Mabe Pearl (Natural).
Pendant Style: Polished Organic Shell design with bezel setting.
Pendant Size: Approximately 38x38mm with an additional 9mm Bale.
Chain style: Oval Belcher 65cm (26"), Polished Finish.
Price includes Chain, We do have other Chain lengths, Metal types & Stone options available on request.
Email us about a custom design
Enquire about a custom design