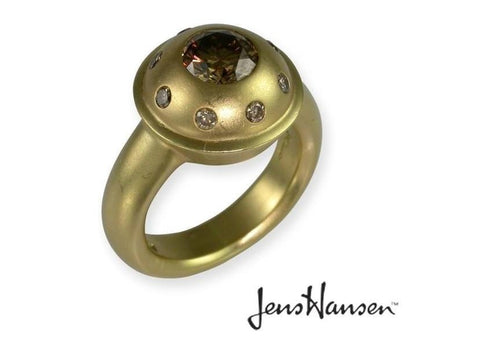 18ct Jens Hansen Ring set with Customers Pendant.
This ring was commissioned buy a customer who wanted to convert her champagne Diamond pendant in to a ring.
POA
Due to the size of the diamonds & Quality Please request more info.
please request more info as We would be happy to create something new with any of your existing jewellery.
¶ÿ
Email us about a custom design
Enquire about a custom design