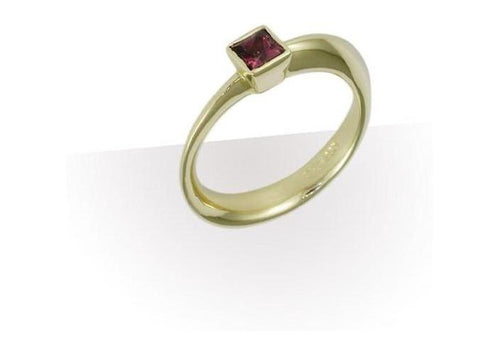 18ct Gold & African Spinel Ring Design
Contemporary jewelry designer Jens Hansen presents this 18 carat yellow gold ring with African spinel. The red spinel, in a square raised setting, compliments the gold band and winks at its admirers. As an engagement ring or cocktail ring, this piece of jewelry is designed to stand the test of time.
Specifications
Metal type: 18ct yellow Gold, 750.
Settling style: Bezel.
Stone type: Natural Spinel.
Stone shape/cut: Square princess cut.
Stone size: 4mm.
Band style: Flat narrow profile with Mobius twist.
Email us about a custom design
Enquire about a custom design