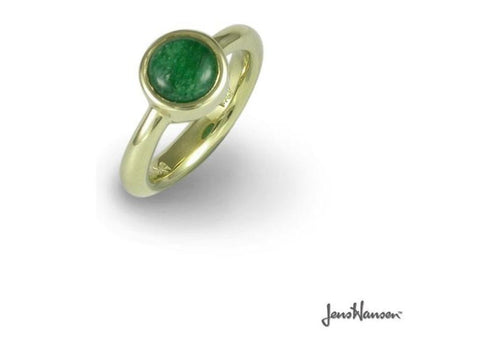 14ct Gold New Zealand Ruby Rock Ring
Rings don't have to be big to capture attention. This 14 carat gold dress ring, set with ruby rock is an example of the latest design in rings. Discreet and tasteful, the round ruby rock is secured all around with a gold band. The perfect gift for a modern woman.
Specifications
Metal type: 14ct yellow Gold, 585.
Settling style: Bezel.
Stone type: Natural New Zealand Ruby Rock (All Green)
Stone shape/cut: Round triplet.
Stone size: 8mm.
Band style: Rounded narrow profile with comfort curve and tapering shoulders.
Email us about a custom design
Enquire about a custom design